Colleens Coloring Controversy
Colleen Hoover pulls her controversial new coloring book.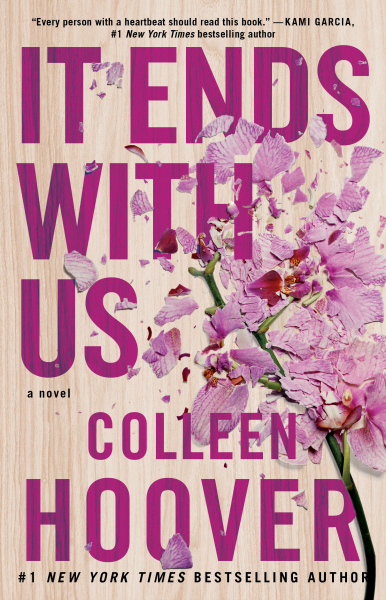 This article contains mentions of domestic violence.  
Colleen Hoover might be one of the most well-known names in YA fiction, with popular books such as Ugly Love, Verity and most notably, It Ends with Us.  
Recently, Hoover has been under fire for announcing her new coloring book, which was set to be based on her bestseller, It Ends with Us. 
It Ends with Us, published in 2019, is Hoover's breakout novel with over one million copies sold worldwide and 1.9 billion views on TikTok. The story centers around Lily Bloom and her relationship with two men, Ryle Kincaid and Atlas Corrigan. As Lily's relationship with Ryle continues, Ryle demonstrates abusive behaviors toward her.  
The scenes of domestic abuse throughout the story are graphic and potentially triggering to certain readers, which had fans asking the question, what is there to color? Users on Instagram commented on the announcement sharing their disdain towards the coloring book.  
"This is so gross. Why make a book about literal abuse into something as lighthearted as a colo[u]ring book?" One user comments. 
After only one day of the coloring book being announced, Hoover had received copious amounts of criticism leading her to pull the coloring book, which she spoke about via a post on her Instagram story.  
"I can absolutely see how this [the coloring book] was tone-deaf. I hear you guys and agree with you…I have contacted the publisher to let them know I would prefer we don't move forward with it." Hoover said. 
While people are still curious as to what the contents of the coloring book would be, fans are glad Hoover made the decision not to go through with it.