Rounding the Bases to Victory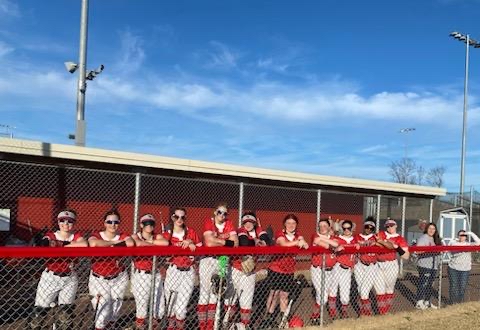 Junior Varsity Softball had their first scrimmage on March 9th, up against Forest Park High School.  
It was a tough game, but the Cardinals fought it through. The Cardinals took the win happily with a 7-6 score.  
Last year GHS only had a varsity team, but this year they added a JV team. The game the Cardinals played was a huge victory because it was the first ever JV win. The JV team should be so proud.  
Carly Rossi and Alani Hoffman pitched and caught a great game, and the outfielders were amazing catching all the fly balls coming their way. The whole team had lots of energy and would pick up any teammate that was down. 
The Cardinals wouldn't have won without Coach Renee. She kept all the spirits up. The whole team did extraordinarily, especially for it being their first scrimmage. The Cardinals should be proud of how they played and for their win, the bus ride home was filled with excitement, victory and celebration.